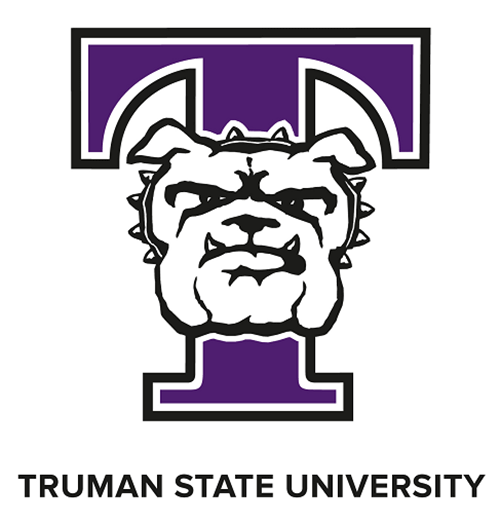 The official logo for Truman Athletics is the T-dog. When using the Bulldog T-dog, the University name needs to be included below the T-dog, unless it is evident that what it is being used on is part of Truman State University, such as on team apparel. Preference is always given to use Truman State University with the "T" and the Bulldog. When using Truman State University, a sans serif font and all caps would be the preferred way to display the University name. This logo can be produced in two colors (black and Pantone 2607), purple (Pantone 2607), or black.
Any artwork requires approval from the Publications Office at Truman. For minimum size and font requirements for embroidery, please contact the Publications Office.
---
Have questions or need to request a digital file?
Contact Winston Vanderhoof, Publications Office
ad96@truman.edu
(660) 785-4128