The Truman State University brand is one of our community's most valuable assets. The University's marks, visuals and voice must be replicated and produced according to the University's official brand guidelines.
As a representative of Truman State University, it is your role to follow these guidelines and to protect the foundational elements upon which our brand is built. Adhering to these guidelines will allow us to communicate our brand in a consistent, compelling and unified manner.
---
Brand & Logo Guide (PDF)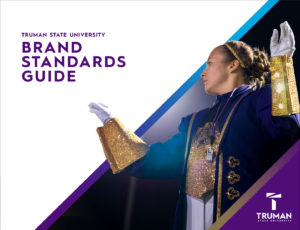 Athletics Logos Guide (PDF)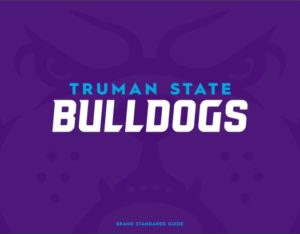 ---
Contact Us
The Publications Office and the Public Relations Office provide guidelines to help Truman State University present consistent, unified messages and images showcasing the University.
Publications Office
Truman State University
Barnett Hall 2220
100 E. Normal Ave.
Kirksville, MO 63501
Phone: (660) 785-4692
Email twheeler@truman.edu
Public Relations Office
Truman State University
McClain Hall 202
100 E. Normal Ave.
Kirksville, MO 63501
Phone: (660) 785-4016
Fax: (660) 785-4019
Email: pr@truman.edu